How to order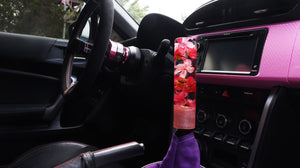 In-Stock
Our in-stock shift knobs are already made and ready to ship! If you see a design you like, but want any changes message us on Instagram.
In-Stock Inventory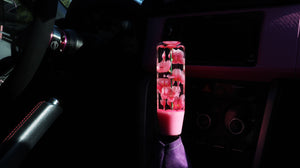 Popular Designs
To order one of our popular preset designs visit our Popular Designs We offer our most popular designs ready to order with one click!
See Designs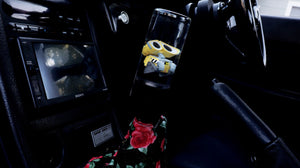 Custom Shift Knob w/Figures
To design and order a custom shift knob that has a figure, character or other item shoot us a message on Instagram @Custom_shift .
Message Us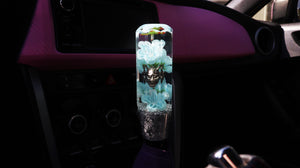 High-Quality Custom Shift Knobs
Our Custom Shift Knobs are made from heat and scratch resistant casting resin that will not fade or lose form over time. The threading hardware is alloy and triple-plated Nickle; which ensures it will not strip or get damaged from continuous use.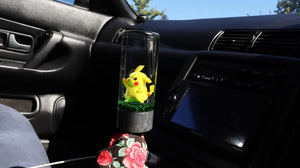 Handmade Custom Shift Knobs in the USA
Every Custom Shift Knob we make is handmade in the Pacific Northwest. We are proud to provide unique aftermarket accessories made here in the USA. Every shift knob is one-of-a-kind which will make your car standout in the crowd and at the car meet. 
Customer Testimonial
"Shipping was fast and my custom order came out beautiful, highly recommend for that little splice of life in your car!"-Jake
Order Now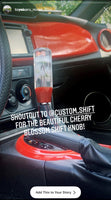 About Custom Shift
Custom Shift was founded by Chloe and Tristin in 2020. Originally, we started with intent of making a few cool shift knobs and selling them each month. This quickly grew into hundreds of shift knob requests every month and now custom shift has produced over 3,000 shift knobs and we have shift knobs all over the world including US, Canada, Australia, South America, UK, Finland, Ireland, Norway, Africa, Japan, Germany, Poland, Switzerland and many more! We also expanded to our brand of steering wheels, shift boots and other accessories are on the way as well! Thank you for all of your continued support!