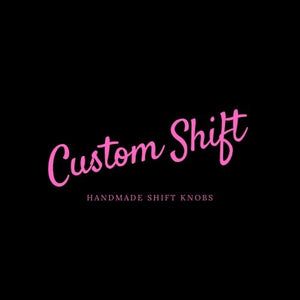 product:
6" cylinder shift knob with a Black Skull and a black holographic base

Warranty: We offer a comprehensive 30-day warranty from the order date for repair or replace of our shift knobs and hardware. This comprehensive warranty covers cracking, splitting, chipping or excessive fading caused by a defect or improper fabrication. This warranty does not cover neglect or damage caused from excessive force. Every shift knob is thoroughly field tested before being approved for customer use. The warranty process is as follows; 1. Notify our team of the issue so we can determine if it falls within the covered criteria. 2. After it is determined to fall within the covered criteria then we would need the shift knob shipped back to the return address so our team can access the extent of the damage/defect. 3. Once our team receives the shift knob we will access the damage/defect and either repair or replace the product. 4. We will ship back the new or repaired shift knob. If we need to replace the shift knob we keep the damaged/defective shift knob. *** We Do Not Cover Warranty Shipping To or From***
Disclaimer: Automatic vehicles that have a park release button on the shift knob are most likely not compatible with our shift knobs.
Return policy: We do not accept returns for any reason.