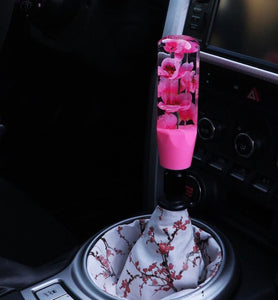 Our shift boots are made with high-quality cotton fabric with a fabric sewn-in to add structure and longevity.  
This is a universal fit shift boot that is meant to replace your OEM shift boot. This shift boot will have excess fabric so that you can alter it to the size and tightness you desire. If you desire the new shift boot to fit exactly the same as your OEM shift boot; the easiest way to alter the new shift boot is by tracing your OEM shift boot over the new shift boot and cutting slits accordingly. 
All characters are not owned or represented by our company and all rights are reserved by the original owners. 
No refunds